search engine optimisation (seo)
Having the best looking website won't give your business any benefit if it can't be found. Each page must be content rich, search engine friendly and should be easily found by potential customers using relevant search terms
What's it all about?
SEO or Search Engine Optimisation is a process of improving the postition of your website in the search engines for 'organic' search [not paid for]
What aSplash does
Every web page is built to maximise it's visibility to the search engines and focus on a particular search term. You wouldn't design and print a beautiful brochure and then leave it hiding in the cupboard, no matter how attractive and simple to navigate your website is. The web design considers:
Site Speed
Search engines recognise that your site visitor will not wait around if your site is slow to load, and now show better results for faster sites.
Responsive Design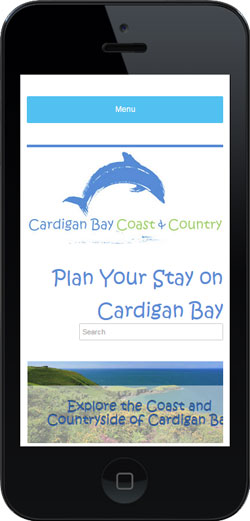 If you have ever doubted the need for your site to be accessible on a mobile phone or tablet, look at this article by Google for webmasters which states

Starting April 21, we will be expanding our use of mobile-friendliness as a ranking signal, meaning more #mobilefriendly sites in search results
If you use Google Webmaster Tools you will have recieved warnings eg
To: webmaster of http://www.yourdomain.com Google systems have tested xx pages from your site and found that xx% of them have critical mobile usability errors. The errors on these xx pages severely affect how mobile users are able to experience your website. These pages will not be seen as mobile-friendly by Google Search, and will therefore be displayed and ranked appropriately for smartphone users.
Content
In terms of overall page content, website page titles are the most important search engine optimisation element of all. They are weighted heavily in all search engine algorithms. The titles are what will be listed on the search engine result pages and are what you see in the blue band across your browser window. Even more importantly, they are what a searcher will use to decide if they want to visit your website. This title then should be attractive, informative and use your key search terms, and the same terms should be within the page content. content of your website, it's presented to the search engines in a structured and meaningful way, in order to .
Using the key search terms that we would like the site to be found under we optimise the web page. By using Google Analytics we monitor the success of our websites.
Clean Fast Code
Search engines rate a site in many ways, and often change their criteria. Increasingly, site speed is used - ie how fast does the page take to load. Your site visitors are not going to wait for your page to load, and the search engines now recognise this. By using the latest coding for websites, style sheets and minimized files we aim to load pages without delay.
Images
All images have 'alt' tags which again focus on search terms, these describe the image and enable Google images to index the image for it's images result page, with shopping carts this is particularly useful. Images need to be responsive so they will be visible on any device, or hidden by the code if not suitable for some devices.
XML Sitemaps and Analytics
Sites are registered manually with major search engines and xml sitemaps created. Because the search engines regularly change their criteria for ranking websites, aSplash constantly monitor changes with Google analytics and can advise on new methods of optimisation.
What you can do to increase your web traffic
When your site is being built, identify the search phrases you would like to focus on, ask yourself what you think your customers would be typing into the search engine, make a note of queries about your site content in phone calls, ask friends what they would type in, and identify one phrase for every page of your website.
Please note: It is very easy to get your website visible on very particular search terms or company names, eg. LogoPro, and you will invariably see the company website in first position. However, searching for more general phrases on Google is a much bigger challenge. The more specific terms are usualy the ones to focus on.
Keep it live and visible!
If you regularly walk along the same row of shops, you will know that it is only when the shop window changes that you really notice it again. The search engines are the same, each time they look through your site, they notice whether or not there have been changes, more changes mean greater visibility.
aSplash builds websites using which have secure content management [CMS] so that you can make regular and relevant changes to your site.
Interact with your site visitors, suggest they register their e-mail to be kept up to date on news, special offers, or relevant events. Use your newsletter as an opportunity to contact your customer list and include links back to your website. Email collection needs to include a Privacy Policy on your site to re-assure that you are not selling the email on to a third party.
Optional Maintenance Agreement 2019 (shortened version)
aSplash can provide regular site maintenance and SEO at £85 per month payable in advance aimed at increasing your sites profile with the search engines and keeping the content fresh:
Update any plugins since search engines note when old versions are still running
Monitor traffic via Google analytics, Google webmaster tools and Bing webmaster tools
Modify metatags accordingly to maximize SEO
Change content h1 and h2 when indicated by analytics to draw attention to particular phrases
Analyse competitor sites
Set up Twitter account and Tweet and engage with twitter
Create xml sitemap
Submit sitemap to search engines
Submit web page url's to Bing
Add new content to existing pages to keep them fresh
If you are interested in discussing optimising your web site for the search engine please contact us